Is it Instinct?
Clasp your hands together and allow your fingers to interlock as in this photo.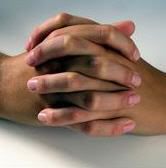 Which set of fingers, the left ones or the right ones, goes on top of the other?
I've never thought about this before as it seems very natural to me for my left hand fingers to go on top of my right. I thought it was because I was left handed, not until my daughter who's right handed did the same thing. Her left went over her right. It seems that being left handed or right handed has nothing to do with it.
Always, it's the left on top of the right. Or to think of it another way, the right hand is underneath supporting the left hand.
My daughter said that it's because of genetics, whatever that meant. I can only think of instinct to explain it. Maybe someone out there has a better explanation. Anyone out there who puts their right fingers over their left?
Clasp your hands again but now try putting your right fingers over your left fingers. It doesn't feel natural, isn't it? It feels awkward.
Observe couples and people when holding hands.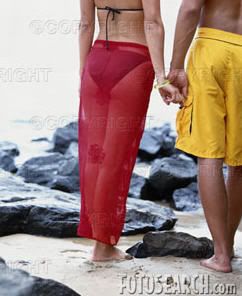 Which hand is underneath or behind the other? I'd say it will always feel natural for the right hand to be behind the left hand. I want to be proven wrong on this.
I wonder if this is universal to humankind. Maybe, nature intended it to be this way, so when people join hands together they don't feel any uneasiness.
Last question, when you kiss your partner on the lips, which side does your head incline to? Unfortunately, I can only try this on one person, so I have no empirical data to base any conclusion.