A day at the beach and Seaworld
I'm in holiday mode today so I'll just post a couple of pictures. This one is of my nephew Robb, my daughter Fidez and wisheart Jean taken at Surfers Paradise, Gold Coast Australia this morning.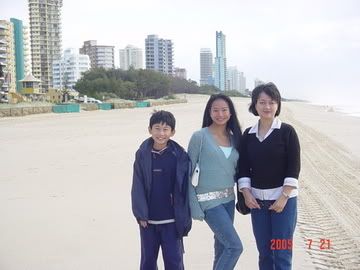 After taking pictures at the beach, we spent the whole day at Seaworld.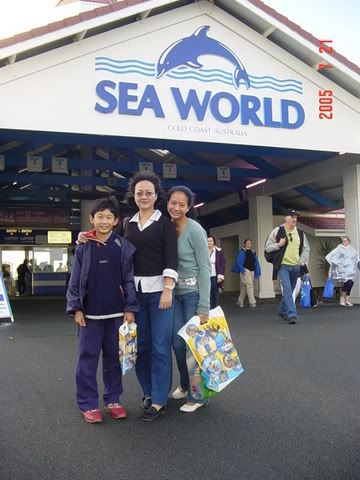 Hay! Masayang-masaya kami. Kaya lang nakakapagod, especially when all you eat all day is burgers and fries. It's really hard to last a day without eating rice. Mabuti na lang at nasa bahay na kami ngayon at naaamoy ko na ang lutong paksiw ni Jean. Bye, kain muna kami.